The lake mary historical museum
The Lake Mary Historical Museum exists to preserve and promote the history of the city and the surrounding area. The museum houses a collection of artifacts, photographs, documents and other materials related to the history of Lake Mary and the surrounding communities.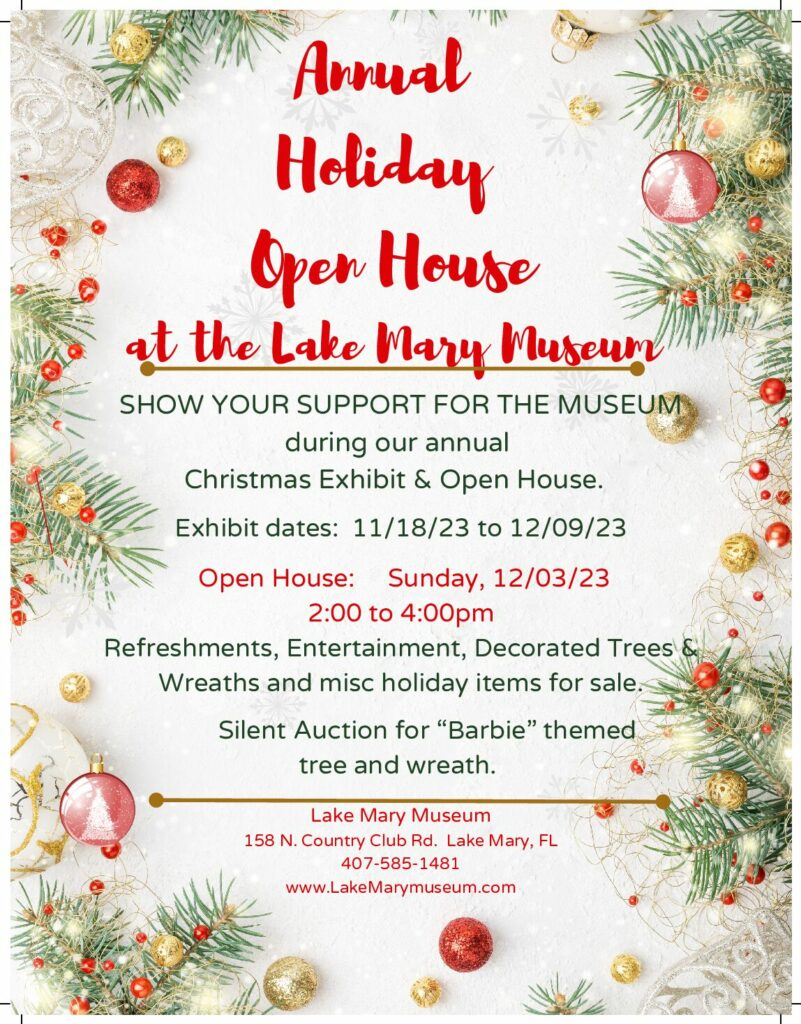 .
Be sure to visit the museum to see artwork from 35 very talented local artists! We have over 90 pieces of beautiful art, most of which is for sale!
Support your local artists!
DON'T MISS
2023 CALENDAR
We have a fantastic year planned for you. With many events to choose from, there's something for everyone to be excited about.
Latest Past Events
Lake Mary Museum
158 N Country Club Rd., Lake Mary
Join us for a talk on the Space Program from the beginning to the present.  Learn amazing facts about the race to space, the planets and even the Space Center.  […]
Lake Mary Museum
158 N Country Club Rd., Lake Mary
Join us at the Lake Mary Museum for the 10th Annual Local Artist Exhibit. We have works from 37 talented local artists, both new and established, from our own Central […]
Admission is free. Donations are greatly appreciated!
Donations from the community help us continue our mission of promoting the beloved city of Lake Mary.
EXPLORE ART
FROM OUR COLLECTIONS
Thank you to our partners