The lake mary historical museum
The Lake Mary Historical Museum exists to preserve and promote the history of the city and the surrounding area. The museum houses a collection of artifacts, photographs, documents and other materials related to the history of Lake Mary and the surrounding communities.
DON'T MISS
2021 CALENDAR
We have a fantasctic year planned for you. With many events to choose from, there's something for everyone to be excited about.
Latest Past Events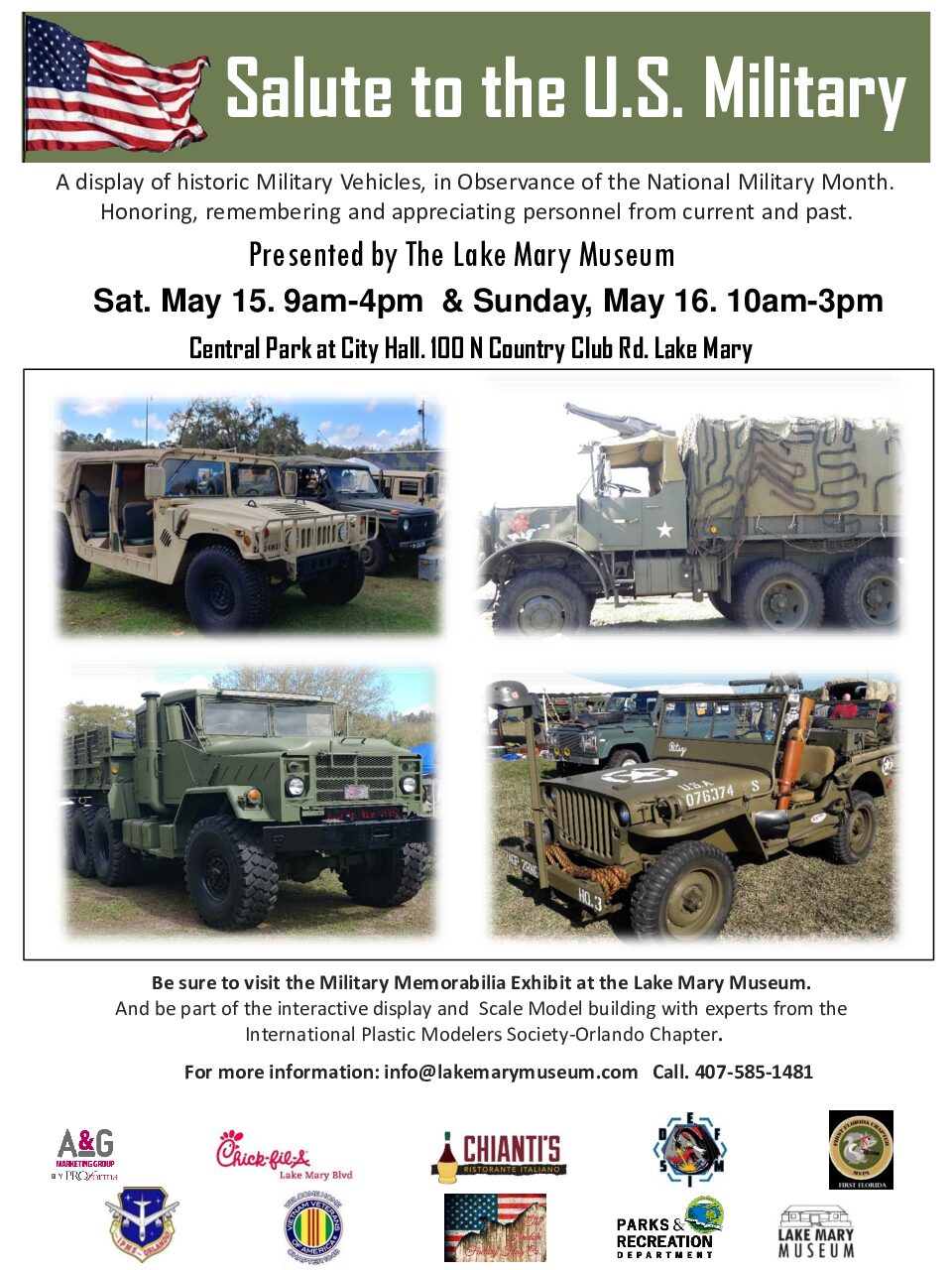 Lake Mary Central Park at City Hall
100 N Country Club Rd., Lake Mary
A display of historic Military Vehicles, in observance of the National Military Month. Honoring, remembering and appreciating personnel from current and past. Program at Central Park at City Hall, Saturday, […]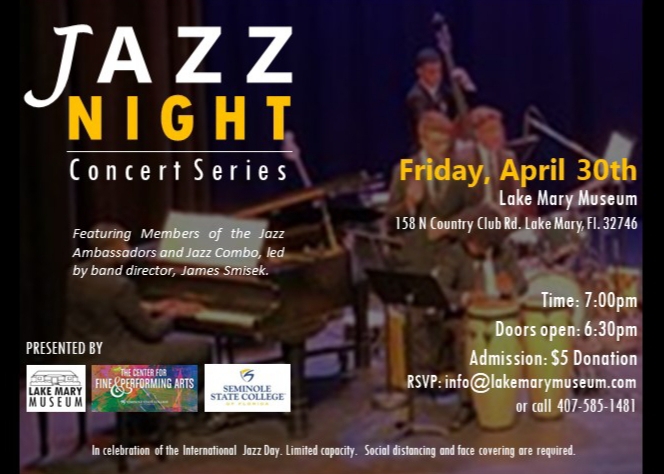 Lake Mary Museum
158 N Country Club Rd., Lake Mary
Featuring members of Jazz Ambassadors and Jazz Combo, led by band director, James Smisek. In celebration of the International Jazz Day and as part of the Concert Series Partnership with […]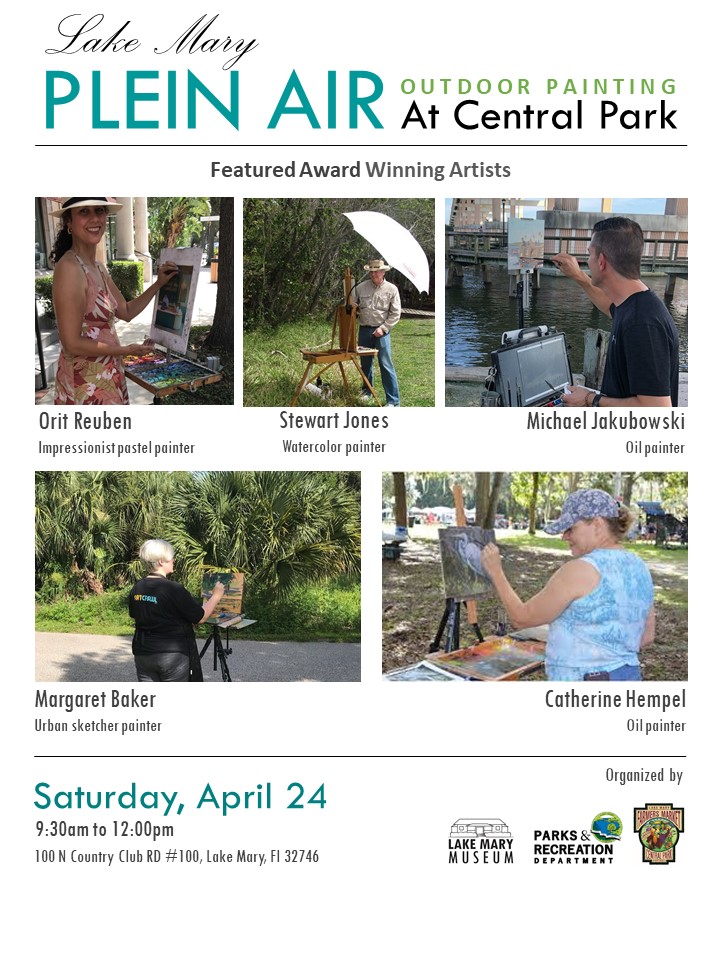 Central Park
100 N Country Club RD #100, Lake Mary
Lake Mary Plein Air Outdoor Painting at Central Park. In partnership with City of Lake Mary and The Lake Mary Farmers Market. Featuring amazing national Plein air artists, gathering and capturing the spirit of nature.
Donations from the community help us continue our mission of promoting the beloved city of Lake Mary.
EXPLORE ART
FROM OUR COLLECTIONS
Thank you to our partners